1)You get the skills at level 32 after you buy it from the mercenary store. You need rank D scythe mastery for it. The combo is..... LLLRE---->R or if your playing on keyboard.... (not sure the buttons but) [S]x3-[D]+[W]~>[D]
GIFSoup
2)You can hit the target with the last hit (LLL) R and they will be marked (E)
3)You can snap from an infinite range and the monster will be hit (tried that and it worked)
4)It only goes to targets of the same type (i.e. In the picture, the vampires are marked but the gnoll looking thing isnt marked.)
5)Only marks 1 boss at a time (i.e. Final Slingshot- won't mark all three bosses as they are not the same name)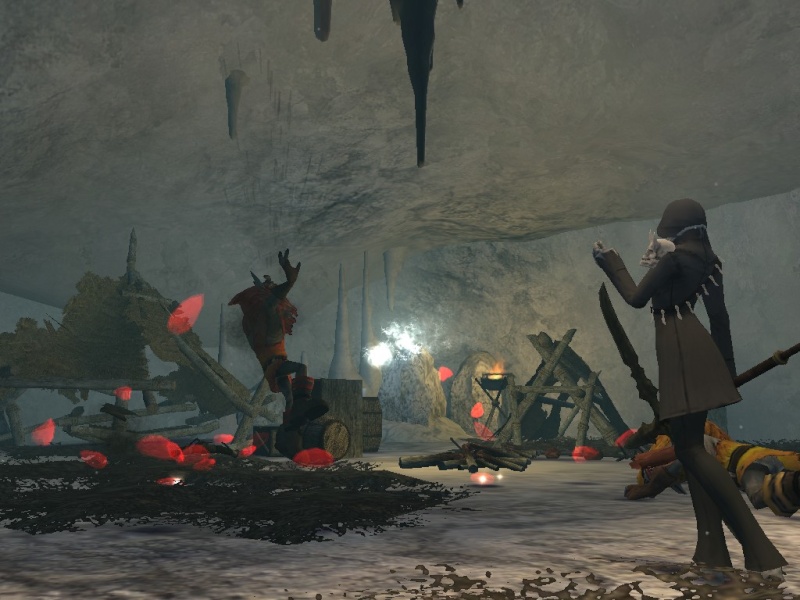 6)You can run and snap but it seems to be less powerful and takes alot more stamina
Here goes a running snap....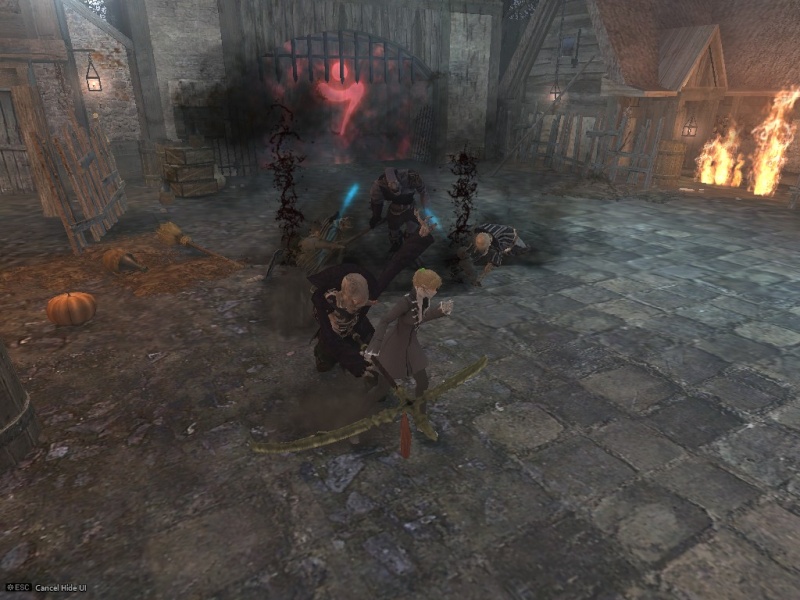 7)If you mark a target and you already have wisp summon activated (LLRE) but have not used it, then that will be erased and mark of death will replace it.
8)Mark target range is pretty helpful, Im at maxxed rank (Rank A) and i seems to mark targets maybe 10-20 steps away from me. Maybe overexaggerating maybe underexaggerating.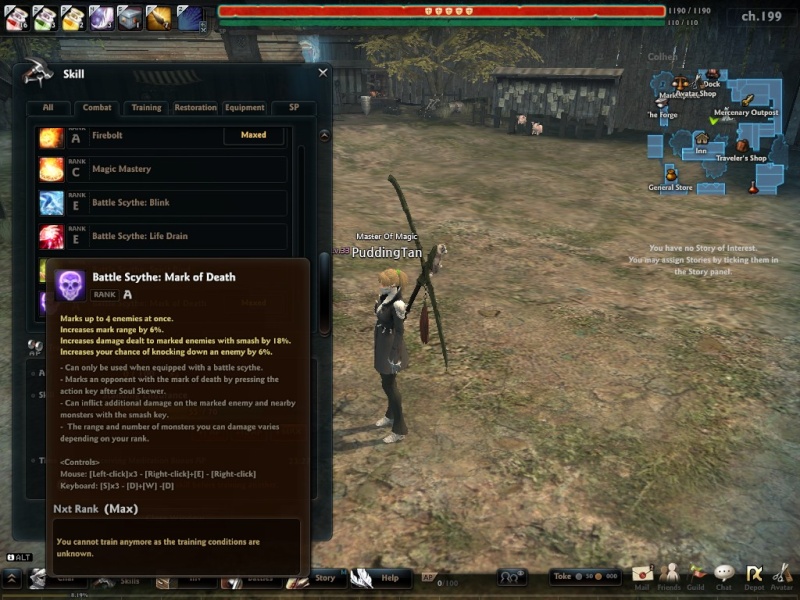 9)If the monster dies before the entire combo is over then obviously it wont be marked. If it dies before the snap, then mark of death will be taken off and youll have to mark another monster.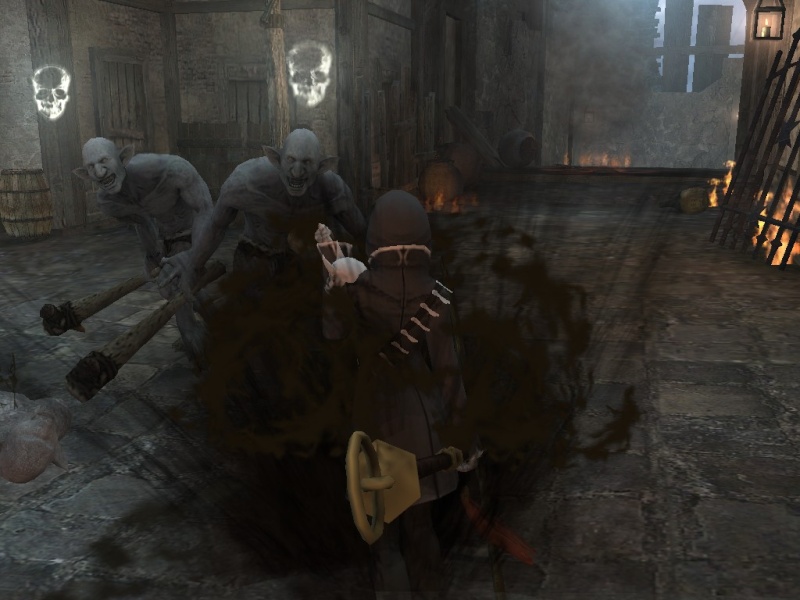 The Skull means that the monster has been marked.
And when you snap......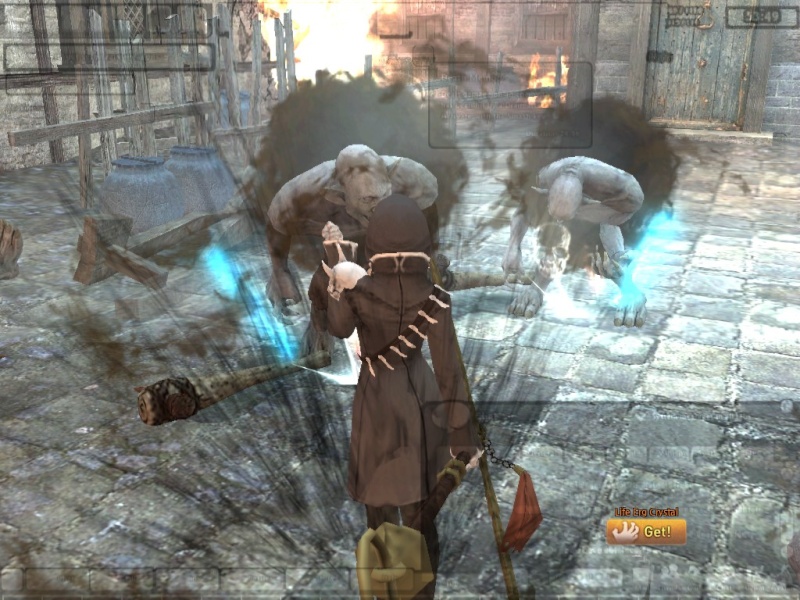 Huge damage!!!
It's pretty dam useful.
10)When you have that symbol next to your name, that means that you marked a target and you can snap now.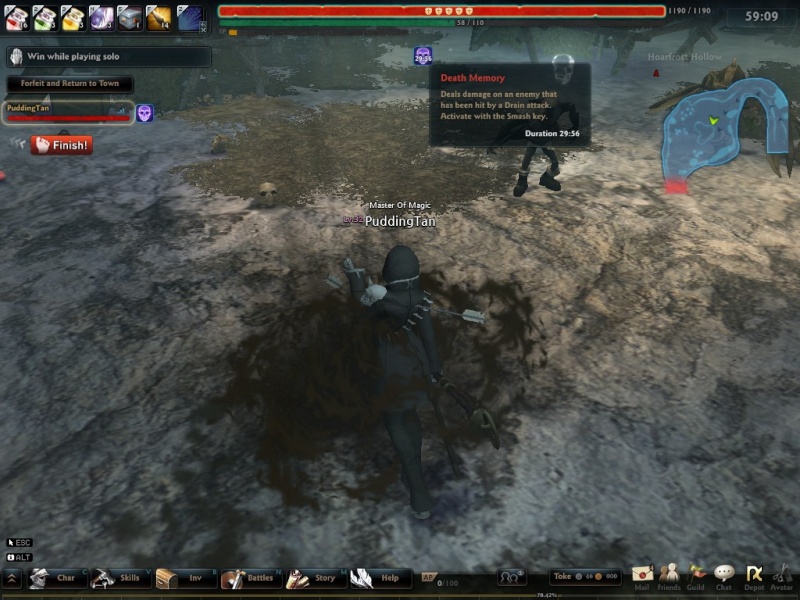 And thats basically it!! Take all your cool pictures and show em off on the site!